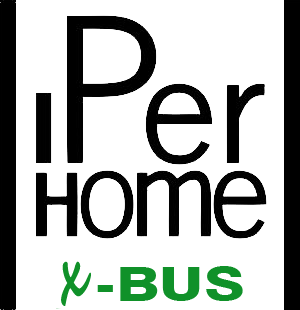 The system is designed for medium small hi-end buildings where luxury design and aveanced technolgy are combined together.Touch screens panels, RGB led lights, entertiment and mobile phone apps, are some of IPerHome X-BUS system wide range of features.


Using X-BUS protocol everything can be customized in order to meet the customer requirements.
Ideal for Villas and luxury apartment.
X-BUS Diagram: